Beyond the new rose gold body and unveiled features like 3D Touch and high resolution cameras that have generated much of the iPhone 6S chatter.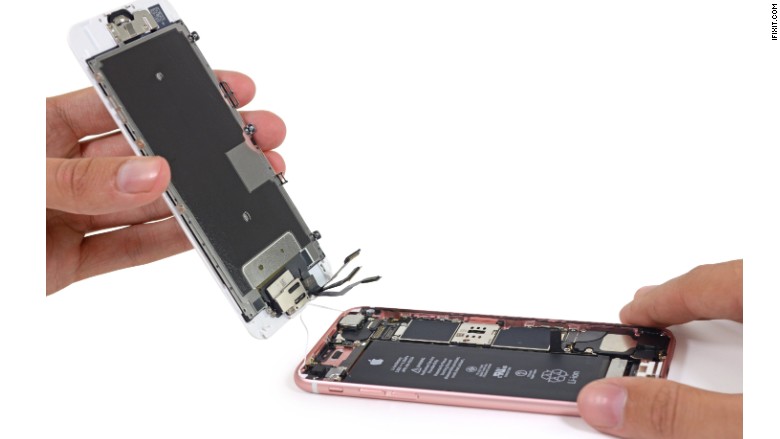 removing of the screen from the main board make sure you detached flex before lifting.
Since the last installment, Apple has improved upon the Touch ID as well as introduced the much hyped 3D Touch.
When you have a phone to release once per year, it's difficult to keep being bigger and better than the rest. However, judging by the recent changes, Apple still has a few tricks left up its sleeve.
lifting out the camera,Samsung had Apple beat when it came to cameras. But Apple turned it into a game of equals with the iPhone 6S. In the first resolution upgrade since the iPhone 4S, Apple has bumped the camera quality to 12 megapixels.
x ray view of the chip processor providing a peek into the oscillating mechanism under the aluminum shell.