At first glance, you won't notice much of a change between Office 2013 and Office 2016. What stands out immediately are some bolder colors and a search bar placed at the top of the various apps.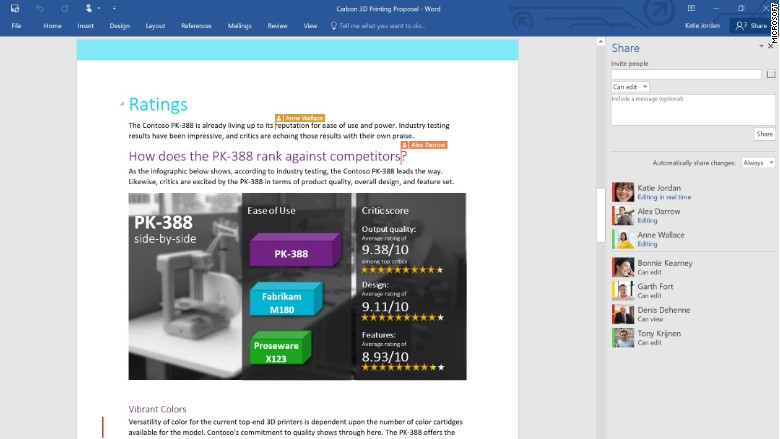 You can Skype with coworkers from within Word, Excel and PowerPoint. You can set up group conversations in Outlook and work together as a team on documents saved in Microsoft's OneDrive cloud storage with the new Microsoft office package
"This is a huge release for us, even though the user interface has largely stayed the same," Jared Spataro, Microsoft's general manager for Office, told CNNMoney. "We've made the transition from 'me work' to work for me.